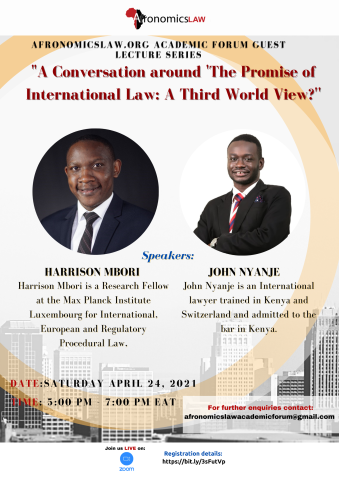 April 22, 2021
The Afronomicslaw.org Academic Forum invites you to join their next guest lecture series.
Guest Speaker:
Harrison Mbori, Research Fellow at Max Planck Institute Luxemburg for International, European and Regulatory Procedural Law
John Nyanje, International Lawyer, Kenya and Switzerland
Date: Saturday April 24, 2021 
Time: 5:00 - 7:00pm East African Time.
Zoom Registration via this link.