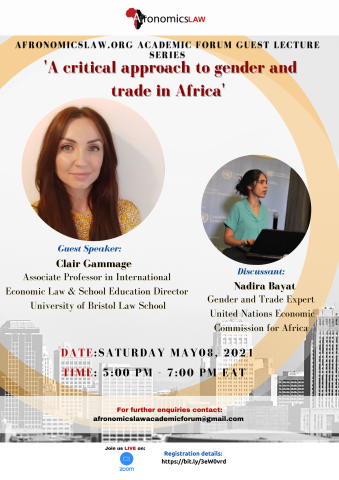 May 5, 2021
The Afronomicslaw.org Academic Forum invites you to join their next guest lecture series.
Guest Speaker:
Clair Gammage: Associate Professor in International Economic Law & School Education Director University of Bristol Law School
Discussant:
Nadira Bayat: Gender and Trade Expert United Nations Economic Commission for Africa
Date: Saturday May 08, 2021 
Time: 5:00 - 7:00pm East African Time.
Zoom Registration via this link.