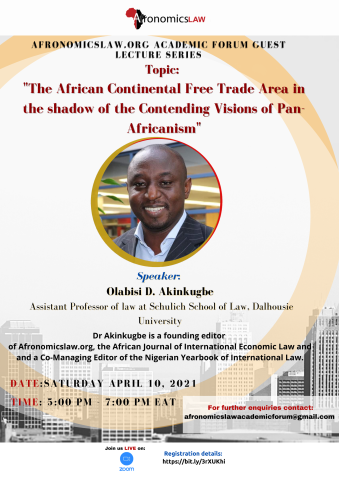 April 8, 2021
The Afronomicslaw.org Academic Forum invites you to join their next guest lecture series.
Guest Speaker: Olabisi D. Akinkugbe, Assistant Professor of Law at the Schulich School of Law, Dalhousie University
Date: Saturday April 10, 2021
Time: 5:00 - 7:00pm East African Time.
Zoom Registration via this link.
Professor Akinkugbe's talk is based on his forthcoming book chapter available here.