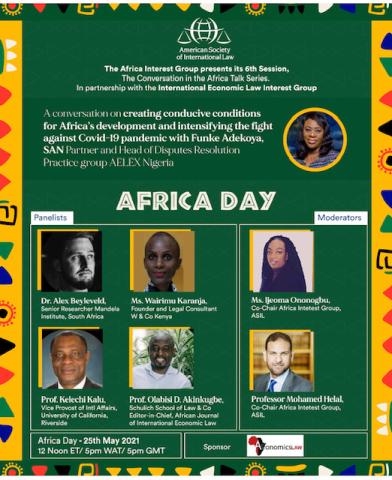 May 19, 2021
American Society of International Law - Africa Interest Group Africa Day Event
Description:
Featuring a special conversation with Funke Adekoya, Partner and Head of Disputes Resolution Practice Group AELEX, the Africa Interest Group presents a conversation on creating conducive conditions for Africa's development and intensifying the fights against Covid-19 pandemic.
Date and Location
Date: Tuesday, May 25, 2021 - 12pm to 1.30pm (ET)
Location: ONLINE
For more information about this event, click here.
Register here.