To mark the 2021 International Women's Day themed #Choose to Challenge, Afronomicslaw.org celebrates Dr Clair Gammage's brilliant contributions to International Trade Law and Development. Dr Gammage is an Associate Professor in International Economic Law at the University of Bristol. She has given expert evidence at the European and UK Parliaments on matters relating to trade policy.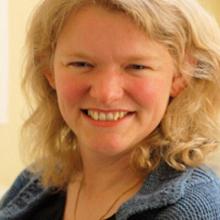 To mark the 2021 International Women's Day themed #Choose to Challenge, Afronomicslaw.org celebrates Professor Abbe Brown's brilliant contributions to Intellectual Property Law. Professor Brown is the Dean for Student Support at the University of Aberdeen, Vice Chair of BILETA (British and Irish Law Education and Technology Association) and Member of a high-level expert working group on genome editing and patents.
We invite scholarly interventions, from established, mid-career, young faculty, doctoral candidates and practitioners to analyse Nigeria's engagement with the scholarship and praxis of international law.
Given the limited but promising trade and investment relationship between both regions, there is a dearth of scholarly analysis on the Africa-Caribbean economic relationship. This Symposium aims to address this gap in international economic relations scholarship through considered analytical pieces exploring aspects of this understudied relationship.
Our cohorts will be trained in transdisciplinary methods, enabling them to draw on skills from multiples disciplines and work effectively and equitably with non-academic partners to deliver impactful sustainable development research.
Teaching taxation is not only a matter of mastering the tax codes and regulations, not anymore. Tax return filing apps, either provided by governments or companies, will provide for results that may not reflect the best interpretation of legal provisions. Working with tax policies for the digital economy has proved to be almost an "impossible mission": difficult to draft a proposal and even more difficult to reach a consensus.
We are inviting applications for a trade and development expert to work with us remotely to help collate and present this information, both in written form and online. The expert should have strong experience of working with data and information in the past, especially from trade portals and using HS codes – so that they can hit the ground running.
It was reported that before the operating plant was due to operate in 2008, Egypt implemented new measures requiring the Arabian Cement Company to pay additional licensing and electricity fees. The essence of the case concerned the Egyptian authorities failure to provide gas and electricity supply to the cement plant, as well as the denial of justice by the Egyptian judiciary. Claimants consequently requested USD 236 Million in damages.